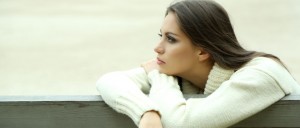 We all know these women – they settle for relationships where they're being
abused physically or verbally by men who don't respect them or their feelings,
yet they still choose to stay in the relationship.  Some of us may even admit
that this woman was us at one point.  Today I'm led to share 10 reasons I
believe women settle for less than God's best for them in relationships.  Feel
free to add your input as well.
in no particular order of importance (they're ALL important

1.  Fear that there's no one better out there for them
2.  Fear that no one else would want them
3.  Lack of self-worth and self-love
4.  Lack of realizing how much God loves them and because of this they deserve
to be treated like royalty.
5.  Driven by life's desires (i.e. desire to be married by a certain age, have kids by a
certain age) and if this doesn't work out some women feel the may miss their opportunity
to live their familial dreams
6.  Lack of knowing what true love should look like (i.e. lack of examples of godly, successful
relationships or lack of internalizing 1 Corinthians 13:1-8 )
7.  Believing the LIE of the good man shortage, perpetuated by the media (how many video
clips on the 'single black woman's struggle to find a man' do we have to watch???)
8.  Poor self-confidence and poor sself-esteem
9.  Fear of being alone
10.  Just plain 'ole FEAR (fear of making the wrong decision, fear of never falling in love again,
and on and on and on…)
But thanks be to GOD, for He has not given us a spirit of FEAR, but that of power, love,
and a sound mind (2 Timothy 1:7) , so we bind fear today in Jesus' Name!

Kim Brooks, author of bestselling novels, She That Findeth, He\'s Fine...But is He Saved? and more. www.kimontheweb.com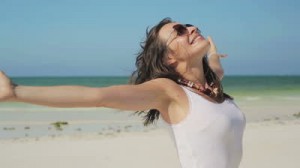 One of the wives' from the married couples I interviewed for the last chapter of my self help book, How To Date and Stay Saved, made a profound statement when asked what advice would she give to a single woman who is believing God for a mate.
She stated in part (as quoted in the book), "Know who you are in God and how He sees you as valuable and precious and truly internalize that."
I believe her statement is true and powerful because so many of us Christian women, women who love God with all our hearts and souls, do not truly know our value in Christ, how precious we are to Him, and as a result we don't know what value we can add to another human being in the form of a future spouse.
A lot of us place our value and self-worth in superficial things such as our careers, our beauty, our bank accounts, or even our complexion or the length of our hair. Others place extreme value on the curves God has graced them with, while feeling as though they can love him "better than she can" just because you have more swagger or your lips, hips, and fingertips are more insatiable than someone else's.
We sometimes place our value on the superficial, rather than what's really important.
We must realize that our value comes from above, and because He sees us as valuable and precious in His sight, then we are worth the best treatment and should not settle for second best or second fiddle because He made us wonderfully and fearfully made in His sight (Psalm 139:14)
We, as women, are so precious and valuable to God that He sent His very Son, Jesus, to die for us – God sent a man to shed His blood simply because God had you on His mind and on His heart. Now that's love!
Not only must we realize how valuable we are to God, we must then come to discover our own personal value and uniqueness we can bring to our future mate.
What internal qualities set you apart from others?
Is it your compassion for the lost? Your desire to feed the hungry? Your patience with people? Your quickness to forgive and your willingness to always repent? Your understanding? Your passion for people? Your kindness? Your meek and quiet spirit even when your flesh wants to retaliate?
What is it about you that makes you uniquely you, and can also add value to someone else?
It is these qualities which must be discovered, tapped into, and activated in our lives which will cause us to be successful at whatever relationship we may have – whether it's a family member, loved one, friend, or significant other – and it's also these qualities which will last and help temper every storm, and help be the anchor to help salvage any misunderstanding, as you seek God's Word and God's ways in every situation.

Proverbs 31:10 reads, Who can find a virtuous woman? for her price is far above rubies. The word, price, in this Scripture means worth.
Ladies, date someone who helps bring out the best qualities in you, while at the same time celebrates and appreciates those certain qualities you already possess.

Scripture Reference:
But the fruit of the Spirit is love, joy, peace, longsuffering, gentleness, goodness, faith, meekness, Temperance, against such there is no law. And they that are Christ's have crucified the flesh with the affections and lusts. If we live in the Spirit, let us also walk in the Spirit. Galatians 5:22-25
Kim Brooks, author of bestselling novels, She That Findeth, He\'s Fine...But is He Saved? and more. www.kimontheweb.com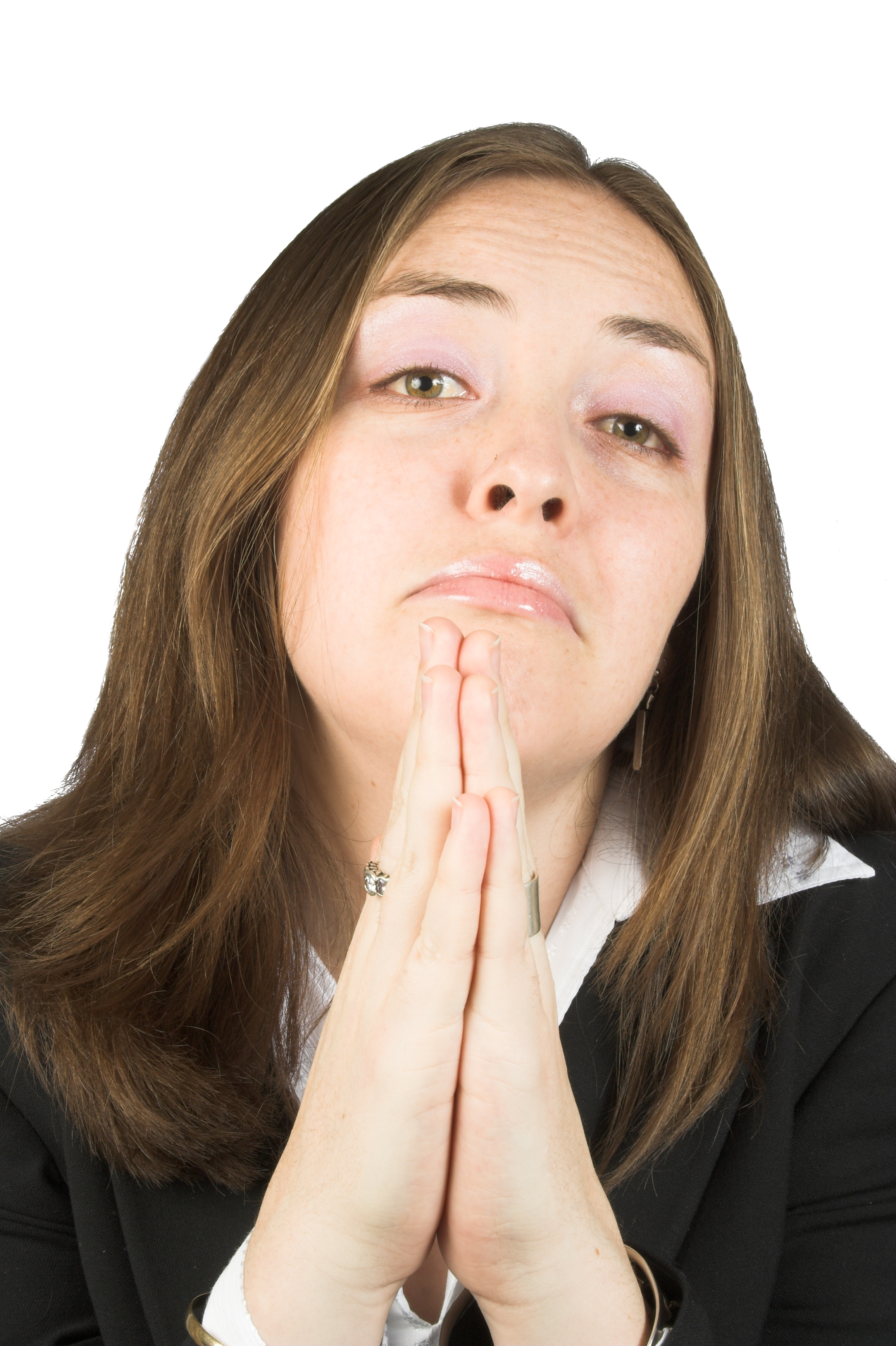 It's possible to be in a relationship with someone and love him, but not trust him.  Especially if that trust has been violated, such as in the case of adultery within a marriage or even a dating relationship where someone has not been totally honest in certain situations.
A lot of times, when it comes to people, trust has to be earned.  And in the case of an affair, trust has to be restored.  Why?  Because people are imperfect, and people make mistakes.
However, I know a man who IS Perfect, and never makes mistakes, and His name is Jesus.  This man is the author of love, the author and finisher of our faith, He's all that and more,  however in knowing all this, how many of us can truly say that we both love AND trust this man?
God has not given you any reason to doubt His love or faithfulness towards you.  He is not a man that He should lie.  He can't lie, because satan is the author of lies but God is the founder of truth.
His love is unconditional and unwavering, so why is it that many of us, singles, say we love God with our lives, and even our lifestyles, but when it comes to trusting God to send us the mate that He has for us we sometimes lose faith, lose hope, or doubt that it will ever happen for us?
One minute we're up, praising God and getting our shout on about how good He is and how Boaz is right around the corner, and the next minute we're down, wondering when and if it'll ever really happen for us.
God said He will give you the desires of your heart, and a lot of time a desire to marry has been placed in your heart by God.  He said all His promises are yea and in him amen, and He promised that you and your seed will be blessed.  God has not left you out of the equation, and He sees your tears and knows your heart.  You just have to hold on, trust God and keep believing and don't give up hope that there is a man out there for you.
So I want to encourage you today to not just love God, but also trust Him.  Why, because He's God, He's Perfect, and His Word is true.  Be consistent and steadfast in your faith, and stay built up by the Word of God so as to not give the enemy any room to cause doubt, and know that I love you with the love of the Lord as we run this race together.
Trust in the Lord with all thine heart; and lean not unto thine own understanding.  In all thy ways acknowledge him, and he shall direct thy paths.
Proverbs 3:5-6
Other Scripture References:
2 Corinthians 1:20
Numbers 23:19
1 Corinthians 15:58
Psalm 37:4
Kim Brooks, author of bestselling novels, She That Findeth, He\'s Fine...But is He Saved? and more. www.kimontheweb.com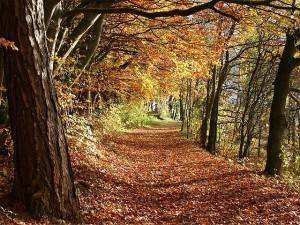 Fall is here! Fall is one of my favorite seasons because I get to enjoy the beauty of God's creations as leaves change from bright yellows, to dark oranges and even deep reds, squirrels scurry to save food for the winter, and birds flee.
Fall is a season of change.
It's a perfect time to re-evaluate our lives and see areas where we can improve, or even change if necessary.
Written as affirming statements, this month's eNewsletter focuses on 8 things in your life that can be changed right now.
1. My attitude.
I will change my attitude about life and how I define true happiness.
Happiness is not defined by my present circumstance, marital status, bank account, or
station in life, happiness is defined by simply knowing that my life and lifestyle
pleases my Master, Savior, and Creator, God. Happiness is defined by that inward witness
that comes with knowing I am at peace and at one with God, and knowing that God loves and
accepts me for who I am and that I love Him with an everlasting love because He first
loved me.
2. My outlook on life.
God has prepared and laid out a great future for me. The plans
He has for me are of peace and not evil, so that I can have an expected end.
The goodness God will bring to me during this season of change is to be expected,
because I realize that every good gift comes from above. As I continue to run to Him
in prayer and praise, seeking guidance and direction from above and not because of my own
selfish ambition, He will reveal His plans, purposes, and the secret things He has for my
life as long as I continue to have faith and believe that He wants what's best for me and
has my best interest at heart.
3. My walk.
No longer shall I walk with my head down in shame feeling "less than"
because no one is claiming me as their significant other. I will change the way I walk.
I will walk with my head up and shoulders back, knowing that I am a child of the most
High God and part of a royal priesthood. I don't have to settle for relationships with
unbelievers because whoever I walk with, we, two shall walk in agreement and harmony.
My relationships will compliment who am I and help bring out the best in me – the God in
me. If they don't, and if they hinder me and my relationship with God, then I chose to
walk alone. Then again, with Him I'm never alone, and me and my God can walk alongside
each other, hand in hand, fulfilling His perfect will and the plan that He has for my
life.
4. My talk.
I will change my words, which changes my environment and my outcome. I will
put away lying, swearing, and foolish, unfruitful conversations that only berate others.
I will no longer make negative confessions such as there are no good men out here, or
all the good ones are already taken; I will instead confess that there are plenty good
men out here and who God has for me is for me! I speak life over myself and others,
I see myself as God sees me, and I call myself wonderfully and fearfully made because He
says so. I am beautiful. I am a woman after God's own heart. I am desirable. I am
lovely. I am all whom God says I am.
5. My mind.
I will continue to allow the Word of God to transform my thinking into the
way God thinks. No longer will I allow society or others dictate how I should formulate
my opinion on certain issues. As I read and meditate God's Word, then His will becomes
my will. I love what He loves, and I hate what He hates. I hate lying because He hates
lying. I hate a proud tongue because He hates a proud tongue. I value and treasure life
because He values and treasures life. I hate sin because He hates sin. I will change
my mind and believe that God's perfect will in regards to my life and relationships is
the best for my life because I believe Him and His Word to be true for me.
6. My perception of myself.
No longer will I perceive myself to be, "not wife material,"
or not worthy of God's love or love from someone else. I forgive myself and I
forgive others from past mistakes and pain, and I will go forward knowing that my past
does not define me nor dictate my future but that God defines me and determines my
destiny based on His Word. No longer will I be in bondage to past self perceptions or
self-esteem issues or perceived failures while growing up. I am free to forgive those
who hurt me or failed to teach me and lead by example, and I will allow the Comforter,
in the form of the Holy Ghost, to teach me how to become that virtuous woman and
eventually that virtuous bride who is a crown to her husband and will do him good and
not evil all the days of his life.
7. My relationship with God.
I will grow stronger and get closer to God with each passing day. The more I read His Word,
the more I become like Him. I will begin, and not end my day with God. I will start off by praising
and thanking Him, which will lead into prayer. In my personal prayer closet where I normally
meet with Him, I will receive and fulfill instructions from Him which I will carry out to the full.
I treasure and protect my relationship with God more than any other relationship
in my life, and will put Him first in everything.
8. My destiny. Day by day, as I seek His face and allow Him to order my steps, I
realize that with each day that I am one step closer to my destiny. I will not
participate in sin for a season which will cause my destiny to be placed on hold or
get off track, but I will continue forward in the plan that God has for my life,
remaining sensitive to the leading of the Holy Spirit and being prayerful about
every relationship along the way. In doing this, my destiny will become His destiny,
and the ultimate plan for my life, and I have joy knowing that my path is like a
shining light, that shineth more and more, brighter and clearer unto the perfect day.
Recite This Over Yourself Today!
Scripture References:
1. 1 John 4:19
2. Jeremiah 29:11, James 1:17
3. 1 Peter 2:9, 2 Corinthians 6:14, Amos 3:3
4. Ephesians 4:22-27, Psalm 139:14
5. Romans 12:2, Proverbs 6:16-19
6. John 14:26, Proverbs 12:4, Proverbs 31:12
7. Psalm 63:1
8. Psalm 119:133, Hebrews 11:24-25, Proverbs 4:18
Kim Brooks, author of bestselling novels, She That Findeth, He\'s Fine...But is He Saved? and more. www.kimontheweb.com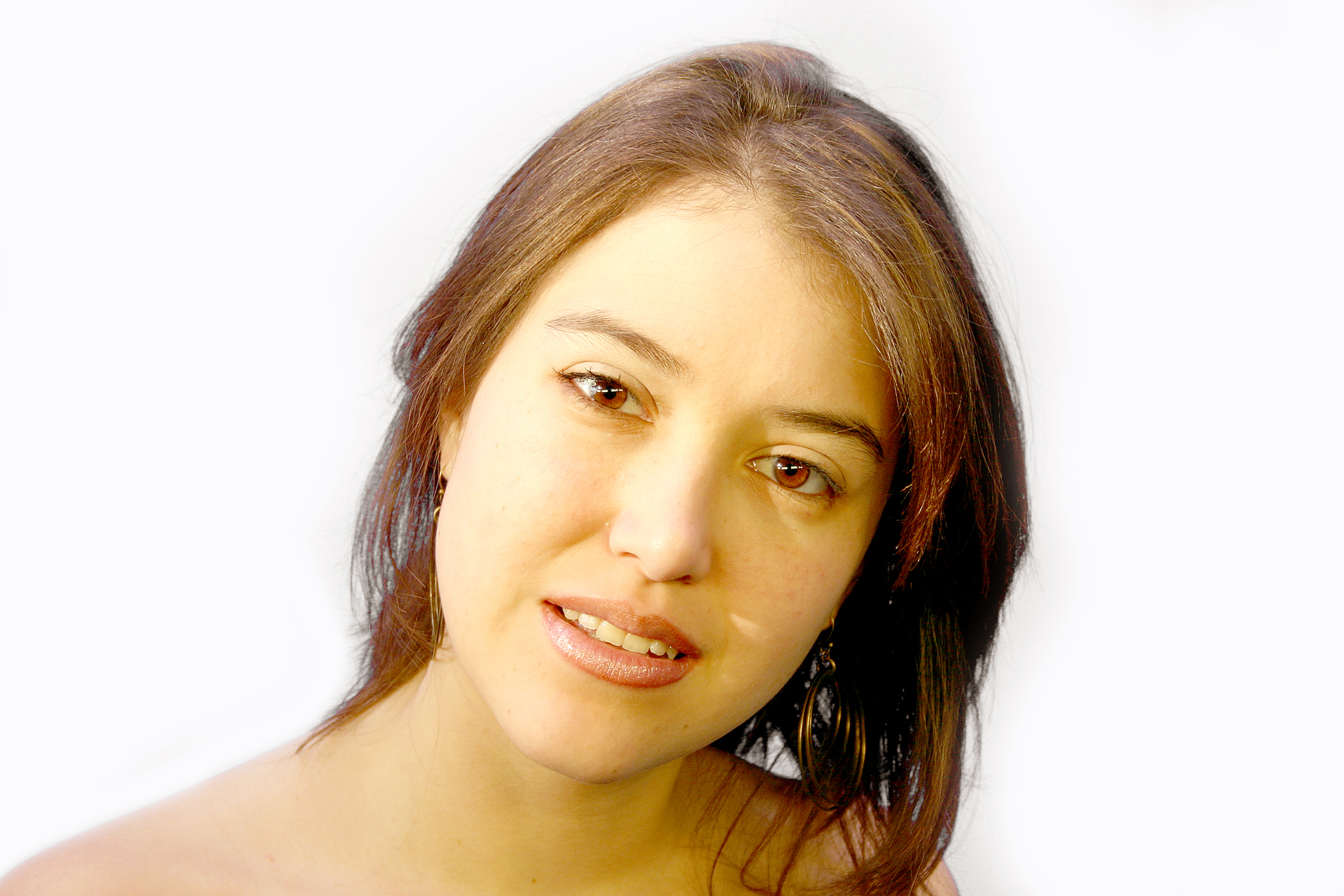 As single Christians, it is so important that we not grow weary while waiting.
Some of you have been believing God for years or even decades for a mate and you're wondering, "Where's my mate, Lord?" and, "What happened?"
You may have grown frustrated, blamed yourself, blamed others, or even blamed God for not sending you your Boaz like yesterday. You may have gone from relationship, to relationship, disappointment to disappointment, only to find yourself in the same position – waiting.
While you're waiting for the manifestation, it is imperative that you
don't give up. Don't give up hope. The Word tells us in Romans 8:25,
"But if we hope for that we see not, then do we with patience wait for it."
Continue to wait on the Lord and be of good courage. If God has assured
you in your private prayer time that you will be married one day – allow
Him to order your steps while knowing and believing that you WILL be
married one day.
Don't grow weary in well doing for in due season you shall reap. Everyone's due
season is different, so while waiting, don't compare yourselves to others. Just
continue to run your race with God's grace, knowing that all the promises of God in Him
are yea, and in Him Amen (2 Cor. 1:20). The Word also reminds us, "But they that
wait upon the Lord shall renew their strength; they shall mount up with wings as
eagles; they shall run, and not be weary; and they shall walk, and not faint."
(Isaiah 40:31) The Word, "wait" in this passage of Scripture means to expect,
to look, patiently, tarry, wait for. The word, "renew" means to exchange, instead of.
And the word, "strength" means to be firm, vigor, ability, force, might, power.
So during this season of waiting, exchange your weakness or faint heart for His
strength, might, power and ability. God is able to do exceeding, abundantly above
all you can ever ask or think (Eph. 3:20), as long as you keep the faith and remain strong
while waiting.
Know that I love you, but God loves you more!
Kim Brooks, author of bestselling novels, She That Findeth, He\'s Fine...But is He Saved? and more. www.kimontheweb.com