Help! I'm Horny!
Blogs in this category describe how single Christians avoid sexual temptations.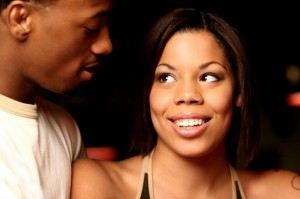 Listen to Audio Podcast on How To Escape Summertime Temptations
from the How To Date and Stay Saved Show:
http://www.blogtalkradio.com/kimbrooks/2014/07/13/how-to-escape-summertime-temptations
Kim Brooks, author of, How To Date and Stay Saved, and, He's Fine...But is He Saved? www.kimontheweb.com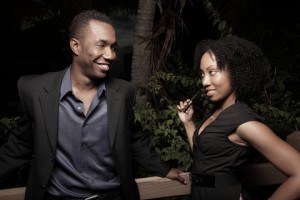 Once you got saved, your spirit man received Jesus Christ as your personal Lord and Savior and you became a new creature in Him.
However, though your spirit is saved you still have to deal with that crazy beast known as the flesh.
Scripture admonishes us that once we're saved we are to renew our minds by constantly reading the Word of God so that we can become more like Him, and crucify our flesh each day by feeding the Spirit. (Romans 12:2,1 Peter 2:2, Galatians 5:16, Galatians 2:20)
It's important not to give opportunity for that old man, who was led by the flesh to rise up and revert back to its old, sinful nature.
Scripture describes how, when we're tempted, if we yield to temptation we can be drawn away by our own lust and enticed to sin again.  (James 1:14)
Think about it, from the very beginning when God told Adam and Eve not to eat the forbidden fruit, Eve was tempted by satan's words, and then Eve looked on that tree and saw how beautiful it was to her and how good the fruit looked that she was enticed.  Because she was enticed, she ate the forbidden fruit and even took it one step further by bringing her husband down with her enticing him to eat the forbidden fruit as well.
We know how the story ends, God finds out about it and after both Adam and Eve tried to play the "blame game" (instead of taking responsibility for their own actions)  and were ultimately thrown out of the garden sent to die spiritually and eventually physically because they gave in to the temptation.  (Genesis 3)
It's easy to be tempted, especially in today's society – you can be tempted by stepping outside in warm weather and seeing half naked folks or even turning on the computer.  The key is to not allow the initial temptation, or what satan throws at you, to entice you to the point that you sin.
Our old man, or sinful, flesh nature wants to sin.
We want to give in to our own fleshly, which includes sexual desires, and I don't know about you, but it's something about warm weather that gets ex boyfriends to calling lol  But instead of allowing temptation (or that fine, sexy fruit…Lawdhammercy) to entice you to sin…Scripture admonishes us to flee!  (1 Corinthians 6:18)
Don't let the lust of the old man's sinful nature draw you away and entice you because when lust conceives, or when it takes a hold of you, it brings forth death, which could include spiritual death (as continued sin is continued separation from God) or even physical death (as the wages of sin is still death Romans 6:23)
So instead of wallowing in sin with the one who causes you to repent at the altar every week, it's important to get free from that and continue to walk in newness of life by continuing to praise God, fellowship with other believers who will encourage you in your walk, rid yourself of toxic environments and toxic people who could entice you to sin, attend Christian functions and positive, Christian events as much as possible and read the Word and pray every day so that you won't be enticed to sin and that you won't be drawn away.
Remain in God's love and continue to abide in the vine so that your life can go from glory to glory and that you can remain free from the bondage of sin.
But every man is tempted, when he is drawn away of his own lust, and enticed.  Then when lust hath conceived, it bringeth forth sin:  and sin, when it is finished, bringeth forth death.  James 1:14-15 
Therefore if any man be in Christ, he is a new creature:  old things are passed away; behold, all things are become new.  2 Corinthians 5:17 
Abide in me, and I in you. As the branch cannot bear fruit of itself, except it abide in the vine; no more can ye, except ye abide in me. John 15:4
Kim Brooks, author of, How To Date and Stay Saved, and, He's Fine...But is He Saved? www.kimontheweb.com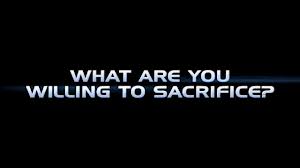 The Bible explains how brothers Cain and Abel presented their offerings unto God, however as you know Abel's offering was accepted with gladness while Cain's offering was frowned upon.
I believe the reason this was so is because Abel offered God his best – the first fruits of his labor and his best sacrificial lamb, whereas Cain offered God his leftover grain and fruit.  Though both were offerings from their labor, nonetheless, only one was acceptable to God. (Genesis 4, Hebrews 11:4) 
God knew both men's hearts with regard to why they gave what they gave.  Cain probably thought he could get away with giving God his scraps, and Cain may have been motivated by greed and selfishness in that he wanted to keep the best to himself thinking that God would be okay with that.
In the same manner, I believe this example mirrors the way some of us, as believers, offer ourselves, more specifically our bodies, unto God.
Our bodies belong to God as we were bought with a price – the shed blood of Jesus. (1 Corinthians 6:18-20)
We can either give God our best by remaining pure before Him which gives us the ability to lift up holy hands without wrath or doubting and offer ourselves as the church without spot or wrinkle (1 Timothy 2:8, Ephesians 5:27).  Or we can offer ourselves all used up, tainted, defiled, sexually impure with our hands lifted up saying, "Here God. Take this part of me.  It may not be my best but it's something. Receive me Lord."
I believe if we did the latter we just may get the same response Cain did, while actually believing we're actually doing something great for God.
The Word tells us in Romans 12:1 beseech you therefore, brethren, by the mercies of God, that ye present your bodies aliving sacrifice, holy, acceptable unto God, which is your reasonable service.
As we present our bodies unto God as an offering, a living sacrifice – the Word lets us know that a holy offering is acceptable to God and accepted by God, and also that doing so is our reasonable service, or the least we can do as believers.
The good news is even if we have a scarred and tainted past once we repent and sincerely change our ways and commit to living, from here on out, sexually pure before Him – then we can then present our bodies unto God, and our offering would then be holy and acceptable to Him.
So as we continue into this New Year, in the midst of all these 'resolutions', resolve to give God your best this year, and to give Him all of you, not just part of you, as a living sacrifice.
Kim Brooks, author of, How To Date and Stay Saved, and, He's Fine...But is He Saved? www.kimontheweb.com
Saturday, September 15, 2012 – Belle Isle Detroit, MI
I have the privilege of being the official spokesperson for an abstinence walk sponsored by Motivity Enterprises 501c(3)
"Giving Them a Reason To Wait"
Join us for this special walk – whether you're a teen who decided to wait, a parent who wished you had waited or a parent who supports their child's decision to wait, a single person or dating couple who, from now on choose to wait, a person walking for someone else's reason to wait or someone who simply would like to show visible support of abstinence 'til marriage.
Join Us for This Special, Historical Walk!
Register to walk Walk or Find out More at http://www.motivityenterprises.org Click on R2W Campaign Tab
Kim Brooks, author of, How To Date and Stay Saved, and, He's Fine...But is He Saved? www.kimontheweb.com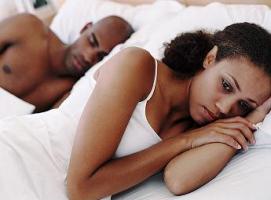 The following is an excerpt from my latest book, How To Date and Stay Saved (from Chapter 6 Sex!  It's Complicated):
Sex outside of marriage complicates things also because it can be very emotional for some once they've given it up, especially women, as it puts the relationship "blinders" on.
You know what I mean, that man may be no good for you.  Your momma, your daddy, your sister, your brother, your best friend, everybody may be telling you that man is no good for you, but because he's so good in bed, you ignore everyone else's rational thinking because you feel like no man on this green earth can make you feel the way your man makes you feel and that he must be the one.
What you may not realize, is that the only reason you feel so strongly about this man is not because he treats you like a queen – you know that there have been days he treated you like crap…but because he's so good in bed and says the right things and knows how to work it the right way, then you try and justify being blind to the truth.
The truth is, if he's going to treat you like less of a woman, or even less of a human being, then no, he doesn't love you, no matter how many things he buys you and no matter how much he tells you about how monogamous he is with you an only you.  If he really loved you, then he would value you and your decision to wait until you're married before the two of you have sex.  He wouldn't leave you at the drop of a hat once you told him.  If he did then that's just proof that he doesn't really love you anyway but was more concerned about what he could get from you sexually.
To read more, Click Here then scroll down to Order the Book
Kim Brooks, author of, How To Date and Stay Saved, and, He's Fine...But is He Saved? www.kimontheweb.com