Help! I'm Horny!
Blogs in this category describe how single Christians avoid sexual temptations.
Today marks the last day of Black Friday Weekend Madness.
Starting the Friday after Thanksgiving including today, folks from all walks of life, some of whom even camped out in front of stores Thursday night, eagerly anticipated the opportunity to catch a deal at their favorite store so they can feel like they got the best bargain in town.  I'm sure a lot of them, in order to make their purchases, pulled out their credit cards and told the store clerk, "Charge it!"
Credit cards are so convenient, and credit card companies make them easily accessible and easy to use.  It's not hard to fall into the trap of using them excessively or even get out of control.
I believe sometimes we, as single believers, use God's grace like a credit card.  You know, instead of buy now, pay later it's sin now, repent later.
Just like the shopper who knows beforehand what she plans to buy and what card she plans to use to pay for it, sin for some becomes a premeditated occurrence, with folks ready to pull out their "Repent" card even before the purchase of sin is made.
For instance, you KNOW if you call your ex he's going to ask you to come over and if you do you'll end up having sex.  Some even plan to have sex beforehand and say, "Lord, you know my heart, please forgive me for what's about to go down later on tonight."
Thank God we do serve a God who is full of grace, mercy, and compassion, but we also serve a God who's smarter than the average bear and is fully aware of where your heart is when it comes to serving Him and doing what He says in regards to abstaining from sex until marriage.God will honor you once you make a premeditated, on purpose heart decision to serve and please Him and, from this day forward, not have sex again 'til marriage.
He will give you the wisdom and strength so that you will not place yourself in environments with the opposite sex where the opportunity for something to "just happen" becomes just too easy.
God is looking for a people who is ready to love Him like He wants to be loves and serve Him like He wants to be served so that He can get the glory from our lives and so we can be glorified as billboards for Christ through Him.
What shall we say then? Shall we continue in sin, that grace may abound?
God forbid. How shall we, that are dead to sin, live any longer therein? Romans 6:1-2
My little children, these things write I unto you, that ye sin not. And if any man sin, we have an advocate with the Father, Jesus Christ the righteous:  And he is the propitiation for our sins: and not for ours only, but also for the sins of the whole world.  And hereby we do know that we know him, if we keep his commandments. 1 John 2:1-3
Thy word have I hid in mine heart, that I might not sin against thee.  Psalm 119:11
Kim Brooks, author of, How To Date and Stay Saved, and, He's Fine...But is He Saved? www.kimontheweb.com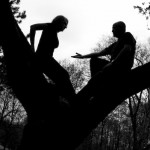 When in an dating relationship, as it progresses and
feelings grow stronger, the two involved eventually
express a desire to demonstrate, or prove their sincere
love for one another.  A lot of times it's the man
who initiates this desire in wanting to take the relationship
to another level in the form of having sex.
However, as Christians, we are not to engage in sex before marriage,
but that doesn't mean you can't take your relationship to a deeper,
more intimate level in other ways.
There are many ways to express that you love someone without
having sex.  One of those ways is spending quality time with the
other person getting to know their dreams, goals, and desires and
taking and active role in helping make them come to pass.
As you spend time with the person, be sure you're dating
to encourage dialogue and collecting data about them
(as I often say, date to collect data).  Find out where they are
now, and where they plan to be 3-5 and even 10 years from now.
If they have a certain aspiration that they're working on right now
(for instance, if he's starting a small business on the side) take
an active role in his vision by offering to assist in any way, even
if it's assisting with assembling paperwork, making phone calls to
potential clients, or proofreading documents.  The more actively
involved you are not only in the other person's life but also their
dreams (which is tied to who they are as a person) the closer
and more intimate you become with one another – without
having sex.
"I returned, and saw under the sun, that the race is not to the
swift, nor the battle to the strong…" Ecclesiastes 9:11a
Be sure and run your race together.
Kim Brooks, author of, How To Date and Stay Saved, and, He's Fine...But is He Saved? www.kimontheweb.com
Yesterday I was honored to be a guest on Sharvette Mitchell's online radio show and a man asked the question which went along these lines (question paraphrased), "Sex doesn't mean much for men and God forgives anyway so I have sex on the regular and don't feel guilty about it afterwards so what's the big deal?"
To be honest, when I first heard that question I thought to myself, "O-kay.  Wow!" So you purposely plan and pursue the booty, which is definitely outside of God's will if you're an unmarried Christian no matter which Bible translation you read, and not only are you seemingly unrepentant (as the  word repent does not just mean saying "I'm sorry, Lord" with every intention of continuing along the same path, but true repentance means to apologize and turn away with the heart intention of not making the same mistake again), but you're convinced it's not only not a big deal to you but also not a big deal to God, right?  Besides, Jesus died for our sins, so if I have sex, God is just going to forgive so I can keep having sex as much as I want and God'll still forgive me, right?
One thing I always say to believers (which I also said in response to this question) is that you don't want to use God's grace like it's a credit card – sin now, repent later.
Sure, Jesus paid the price, but not so you can continue like a dog in heat returning to his own vomit over and over again (Proverbs 26:11) but so you can walk in newness of life while pursuing righteous and holiness in Christ (oh no, not the "h" word).
When we get to a place in our so-called Christianity where we're 'alright' with sin, then it only proves that we are now at a place where we really have to examine our hearts and our relationship with God.
Our relationship with God should be based on God's expectations, God's Word, and living to please Him out of our sheer love and admiration for Him – no, not because we feel forced to, but because we're willing vessels – willing to love God the way He should be loved, and deserves to be loved.
One of the ways we demonstrate our love for Him is by keeping His commandments (John 14:15) which are not grievous – meaning it's not burdensome or heavy (1 John 5:3).  So it's not hard – God would not set an expectation that's impossible to accomplish.  We can do all things through Christ according to His power and His grace (meaning might and ability).  God gives us the power to be kept by Him, if we want to be kept (Jude 24).
It's at that place where we have hardened our hearts and have become, in a sense, our own 'gods' – making our own rules and choosing our own path that we then need to be worried.
I believe God places inside every Christian a 'God-consciousness.'
As we cultivate our relationship with Him, spend time in His Word daily, remain underneath His Word in our local church, serve Him and others, and continue to feed our spirit man and grow spiritually on a daily basis do we become more Christ-like with each passing day.
The more Word you get in you, the more you become like Him and you begin to have His Heart and you begin to think like He thinks.  No, we're not perfect, but we're striving for perfection in Him every single day.  ( Matthew 5:48)
Which is why I believe when a Christian has sex outside of marriage the reason it oftentimes accompanies feelings of guilt is because that trigger on the inside, that "God in you" or God-consciousness in you has let you know that something went down last night that wasn't right in His sight.
It's when we don't feel bad about the sin, think it's no big deal and go about our merry way, while planning the next roll in the hay with Sally, Sue, Shaniqua or Sheila that we should become worried, because, as the other panelist mentioned on yesterday's call, it could mean that we have given over to a reprobate mind, a mind which has rejected God's Word and now deem it worthless.
So let's all strive to be more like Him every day.
It's the goodness of God that draws man to repentance – it's because of His goodness that we're all alive to breath, love, and live another day.  Let's return His goodness for our loyalty to Him in our worship, in our praise, and in our lives.
___
I talk more about God-consciousness and have a chapter called Sex!  It's complicated inside my new book, How To Date and Stay Saved, which is now available in bookstores nationwide, or you can get an autographed copy by ordering on my website www.DateAndStaySaved.com
I must admit, this book is NOT for everyone, but for single Christians or curious ones who want to learn how to glorify God in your relationships, and who have a heart  open and ready to receive life-changing instruction on How To Date AND Stay Saved…and live this thing out for real.

To listen to yesterday's interview in its entirety as a replay, Click link below:

http://www.blogtalkradio.com/mitchell-productions/2010/04/20/how-to-date-and-stay-saved
Much love in Christ, and as always, be and STAY encouraged!
Kim Brooks, author of, How To Date and Stay Saved, and, He's Fine...But is He Saved? www.kimontheweb.com
Today I want talk about the best lover in the world.  This man is so good to you, I mean what man do you know would be faithful to you even when you're not, would love you in spite of all your flaws, knows the "real you" more than anybody and still says, "I love you."  Even before you were born, this man loved you.  Even when you weren't even thinking about him and did him wrong, even before you received him into your life – he still loved you.  I mean, this man loves you so much, that he wasn't just willing to take a bullet for you, he suffered, bled and died for you!  He willingly allowed his hands and feet to be nailed to a cross and suffered for three days, just because he had you on his mind.  You were the joy set before him.   You were his reason for living.  What person in their right mind would deny this man's love?  Jesus is the Best Lover, period.
Because Jesus is the Best Lover to me, I choose to remain faithful to Him.  Sure, I'm not perfect, but I'm not about to purposely cheat on Him by having sex outside of marriage or do Him wrong on purpose.  He loved me enough to die for me, so the least I can do is give my life, my body, my soul and my spirit to Him as well.  Thank God for His grace and mercy when I make a mistake, but I'm not about to take His grace for granted.
How many of us take God's grace for granted?
It kinda reminds me of a woman crying, "Where are all the good men?  There are no good men out here!" But then when she gets a good man who treats her like a queen, respects her body and loves her soul – she then dogs him out.  She cheats on him, disrespects him in public, and degrades him with every opportunity.  Yet he still sticks around and loves her unconditionally in spite of how she treats him.  How many men do you know would stick around?  Most men I know realize that there are a sea of women out here and won't put up with any crap from one.  But yet still our Heavenly Father chooses to love us, even when we cheat on Him by continuing to have sex as unmarried believers, which is truly outside of His perfect will for our lives.
In my new book, How To Date and Stay Saved, I talk about how our main relationship should be our relationship with God, and that subsequent relationships with people should never hinder or harm our main relationship, but instead cause us to grow closer to Him.
If Jesus is the Best Lover to you, reward Him by giving Him your love, your time, and your life – for real.
Scriptures to Meditate:
Romans 5:8
Hebrews 12:2
Kim Brooks, author of, How To Date and Stay Saved, and, He's Fine...But is He Saved? www.kimontheweb.com
(note: this newsletter was originally published on a hot summer's day in the 'D' – Detroit :0)
Summer is here! The temperature is rising. The sun is HOT! BBQ grills are going,
and folks are seemingly making every excuse to get together. With increased temperatures
seem to come a decrease in one's wardrobe – more women are scantily clad, and some men
are shirtless showing biceps and triceps. Not only that, old boyfriends or old
girlfriends who you thought you would never hear from again somehow find your number
and call you out the blue. Old beaus you used to mess with find you at an outing or a
picnic. People you rejected months ago start looking good to you all of a sudden as
you email them asking for their phone number.
What's a single saved man or woman of God to do?
Well the key is to resist temptation!
Just because the temperature is rising doesn't mean your flesh has to as well. However,
what it does mean is because the flesh is generally more vulnerable during the
summertime, you have to make a conscious effort, as a single believer wanting to
please God with his or her body and lifestyle, to keep it under subjection.
How do you do that, you might ask?
The Apostle Paul says in 1 Corinthians 9:27, But I keep under my body, and bring it
into subjection: lest that by any means, when I have preached to others, I myself
should be a castaway. The Amplified Bible's translation says this, But [like a boxer]
I buffet my body [handle it roughly, discipline it by hardships] and subdue it, for
fear that after proclaiming to others the Gospel and things pertaining to it, I myself
should become unfit [not stand the test, be unapproved and rejected as a counterfeit].
Paul said a mouthful!
There are a couple things to note in this passage of Scripture. The first thing is
that Paul makes it very clear whose responsibility it is to keep one's body under, or
buffet one's body like a boxer.
It is your responsibility and not God's.
The word "buffet" in Webster's 1828 edition Dictionary means to strike, to box, and to
beat. You have to speak to your flesh, even if it means becoming violent with it.
You have to command it to line up with God's Word.
Like Paul said in Galatians 5:24, And they that are Christ's have crucified the flesh
with the affections and lusts. The word, "crucified," in this Scripture in the Greek
means, to extingish or subdue passion or selfishness. The flesh is selfish. The flesh
wants what it wants now, no matter the consequences, no matter who it hurts – the flesh
gotta have it.
However, the Spirit man, or the "real you" wants to please God.
The Spirit man doesn't want to hurt God by not treating his or her body like God's
temple that it really is. The Spirit man doesn't want to cause the anointing on one's
life to decrease because of the fulfillment of one night of so-called fun and selfish
pleasures. The Spirit man want to do right by God, and reap all the benefits of
righteousness if one keeps the faith and doesn't give in to the temptation.
The second part of 1 Corinthians 9:27 is that Paul says he keeps his body under and
subdues it so he doesn't feel like a hypocrite if he stands behind the pulpit telling
others to live holy while he himself isn't doing it. We all know that there are tons
of hypocrites out there, or as some call it, "counterfeit Christians," but God knows
the truth. What I like about Paul is at least he's being honest with himself and
admitting to always having to keep his flesh in check not just to please God, but
also so the anointing on his life to preach and be a light and a testimony to others
won't be adversely affected.
Single believer, the anointing of God on your life is for other people.
Know that one night of rolling around in the hay with someone of the opposite sex
won't just affect you spiritually and maybe even physically if, God forbid, you
acquire an STD, but it'll also affect the people God had in mind for you to touch
with the Word of God and possibly be used by God to save their souls. Here, Paul
understands this. It could also stop the power of God on your life and possibly
derail the plan and purpose He had in mind for you if you continue in a life of
unconfessed, or unacknowledged sin. If you ask me, it's not worth it.
Another way one can resist temptation is to guard the gates. No, not the pearly gates,
but the gates which I refer to as passageways to the soul (which is the mind, will and
emotions). Some of these "gates" include the eye gates and the ear gates.
Be careful of what you allow your eyes to see. Men, if you're walking down the street
and you see a woman wearing "daisy dukes" (do folks still wear those?) do what my
Bishop calls, "the Holy turn." This basically means you may see her at first, but then
you immediately turn your head the other way. This way, your brain isn't given much
time to stamp that woman's image in your brain for it to come up again later as
you're about to go to sleep. Also, saints of God, you can't go see every movie that
comes out on the big screen. And, speaking of screens, stay off internet porn sites!
Pornography can create a definite stronghold that could leave anyone, believer or
non-believer, coming back for more. It dehumanizes people and turns them into mere sex
objects, and creates false, ungodly expectations which even plagues some marriages.
Guard your eyes, protect and keep them from evil.
For some of you, if you could be honest with yourself, it means not being able to
frequent MySpace as much. Don't let ungodly vixens and sexy men trap you into spending
hours and hours on MySpace, feeding your flesh, and spending less and less time in God's
Word.
Guard what you see, and also guard what you hear. If you're already battling with
your flesh every night, it may not be a good idea to pop in R. Kelly's, "I don't see
nothing wrong with a little bump and grind" while you're on your way to Bible study.
That song may have you making a U-turn to your old girlfriends house – you remember her? –
the one who used to give it up at the drop of a hat.
I heard an awesome statement from my co-pastor last week, and I would like to share it
with you. He said that every sin starts with a thought. That is so true. Think about it.
Before you slipped, before you ended up in the bed with that other person, then having to
repent on Sunday morning, you thought about that thing. For this reason, I'm not a
believer of the phrase, "It just happened." Nothing just happens.
It starts with a thought, then a phone call, then an invitation to come over, then the
mood is set with the music and a romantic atmosphere, then you look deep into each other's
eyes, then you think about how you really like this person, then ya'll have dinner,
sit down in front of the T.V., then you're on the couch kissing each another, and now
he's leading you to the bedroom, then off come your panties and you have pre-marital
and "un" sanctioned by God sex. At any given moment there was an opportunity to say no
and stop what was about to go down.
What could prevent it from going down in the first place is to not set up an atmosphere
for failure…i.e. late night calls over for dinner when you know you think this man is
FINE!
Also, the main thing that keeps a believer from falling is the Word of God.
Meditating on the Word every day, reading Romans 6 and Romans 7 in the midst of flesh
battles every day, praying and running to God when you get the urge instead of running
to the telephone, keeps the believer from falling into sexual sin.
One of my favorite Scriptures, Jude 1:24 reads, Now unto him that is able to keep you
from falling, and to present you faultless before the presence of his glory with
exceeding joy, This Scripture lets me know that there is a place in God where you
can be kept from falling.
Sure, you may fall, and Lord knows He'll forgive you if you repent (i.e. turn away from
the sin) and He'll allow you to get back up again . . . but there is a place where you
can trust God that He can keep you from falling if you acknowledge Him in all your ways,
keep your mind stayed on Him, and keep your Spirit man strong by doing those things I
previously mentioned, and by crucifying your flesh – daily.